font-style: inherit;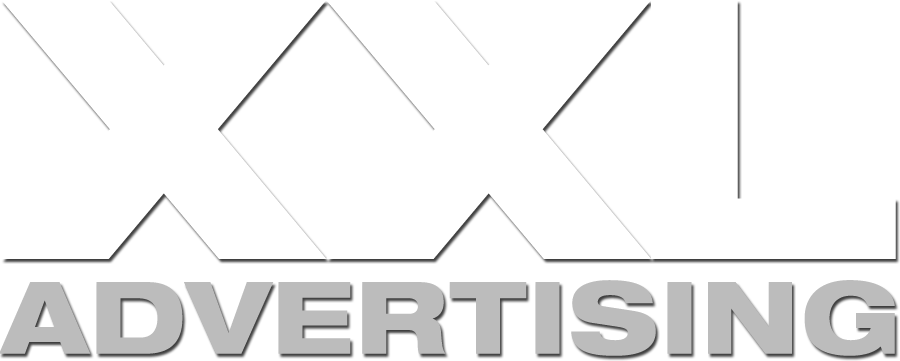 | | |
| --- | --- |
| Need a steady flow of quality sales leads, or just want to reduce cost of customer acquisitions? Your SEO, SEM, SOCIAL, AFFILIATE, or EMAIL MARKETING needs a set up or a quick fix? THAT'S WHAT WE DO. | |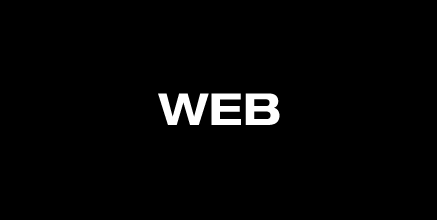 MDG Computers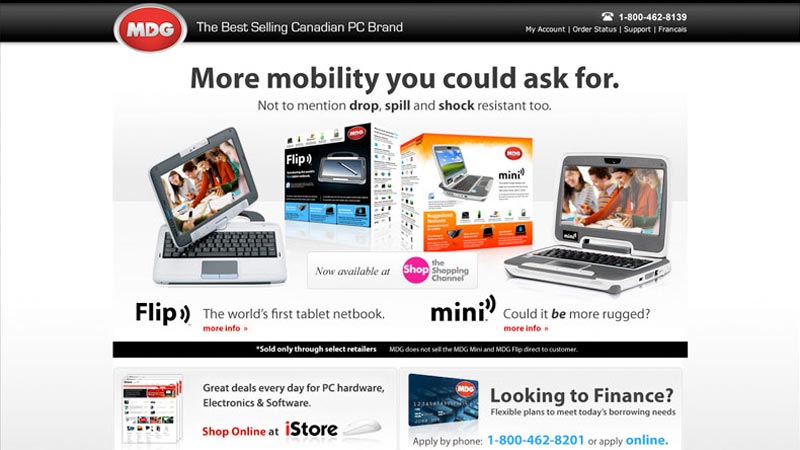 From product branding, promotional advertising to website development and maintenance, MDG Computers have used us as their one stop shop for their online entity.
Ontario Energy Group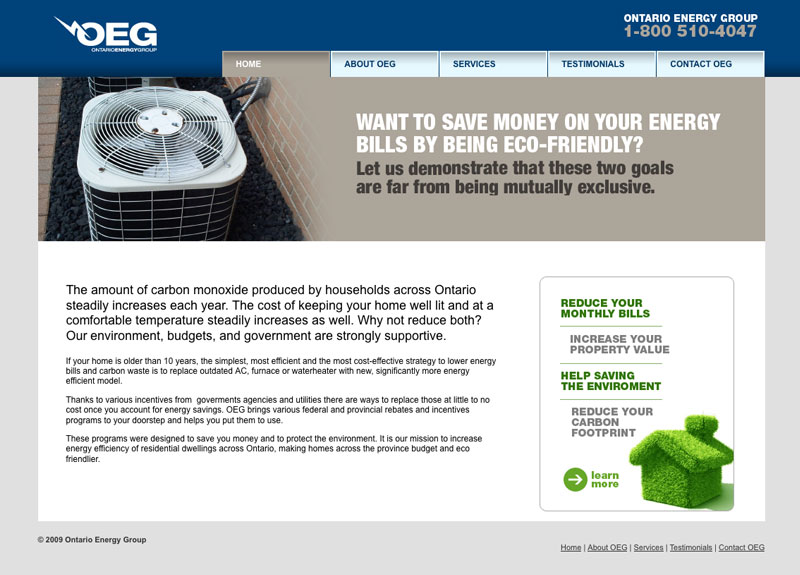 Modern and green website design to promote OEG's services.
SCA Oplenac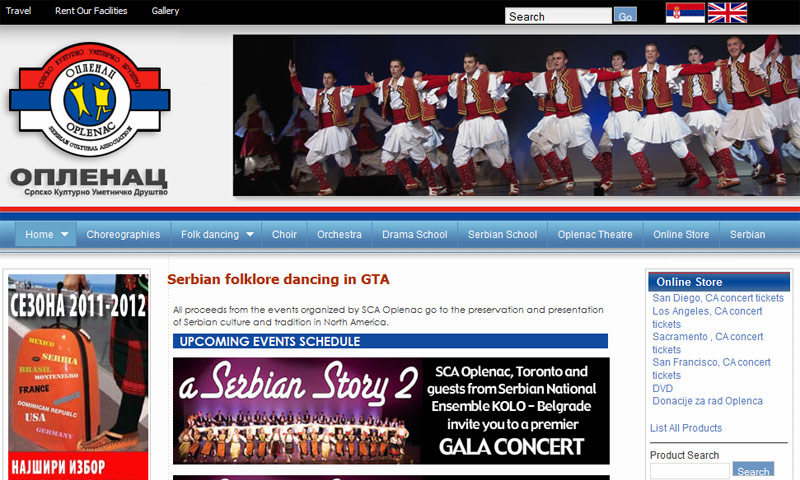 The best Serbian folklore ensemble in North America is also non-profit organization.
VisionQuest Living Electronics

Designed for consumers to explore the numerous products and releases from VisionQuest.
Core - Architectural Metal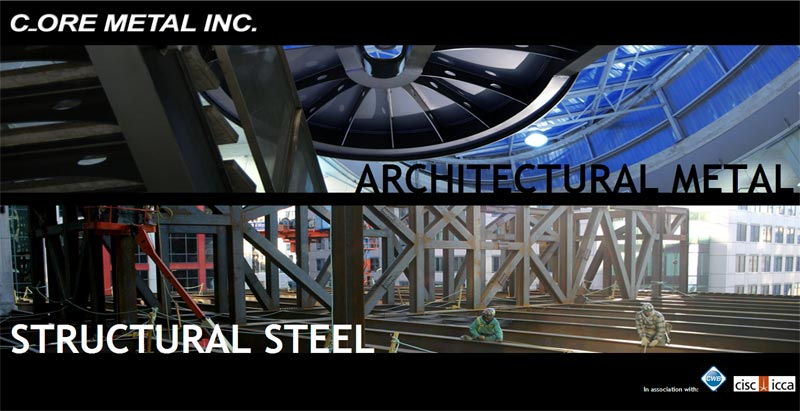 Core specializes in architectural metal design and structural metal work, they needed a company site to showcase their various works.
MDG iStore - E-commerce

We developed an online retailer for MDG Computers. A direct to retailer shopping cart built from the ground up.
Excel Landscaping

Looking to expand their exposure, Excel Landscaping needed to market their services online through advertising and website.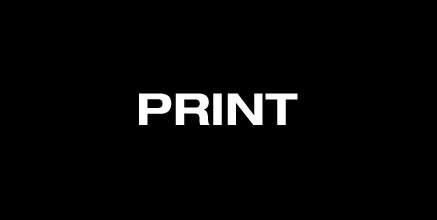 Ontario Energy Group Promotional Brochure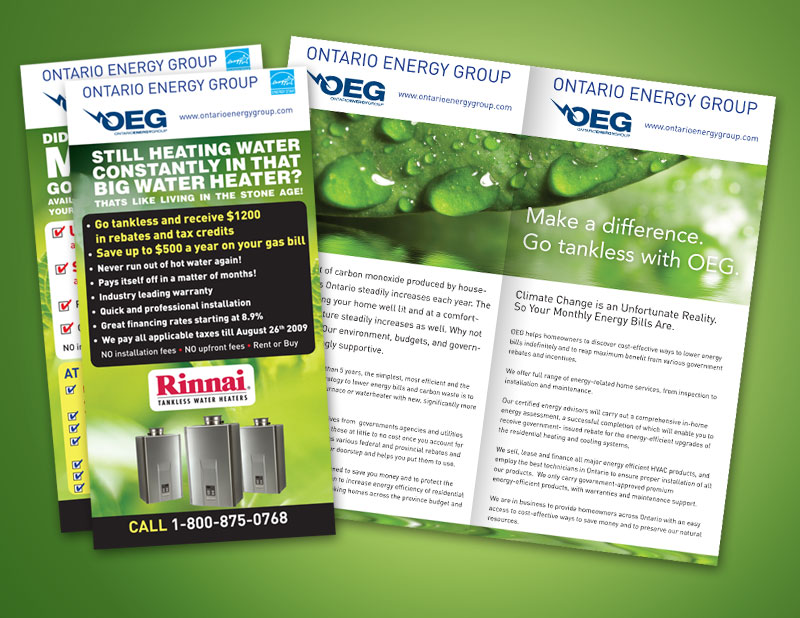 MDG Computers Brochures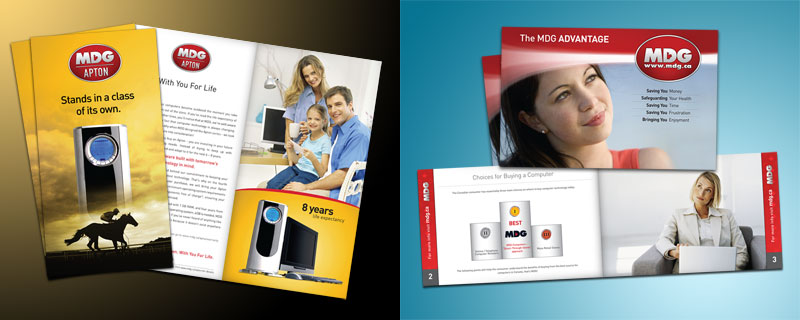 MDG Computers Corporate - Product Brochures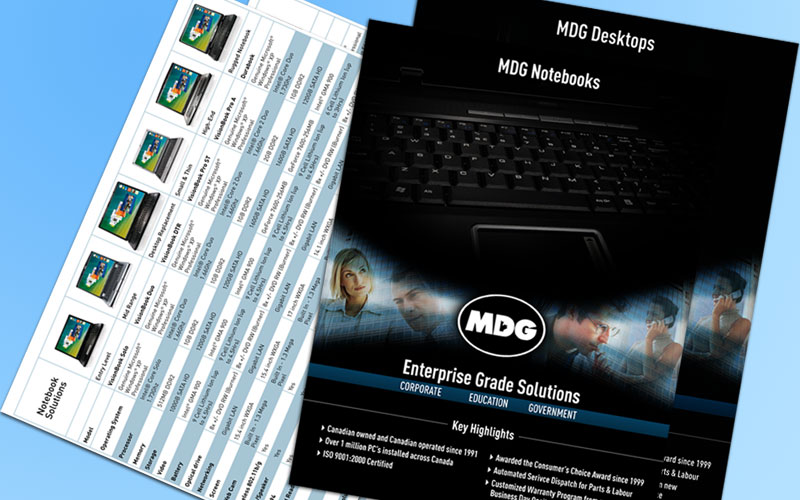 MDG Computers Product Branding Posters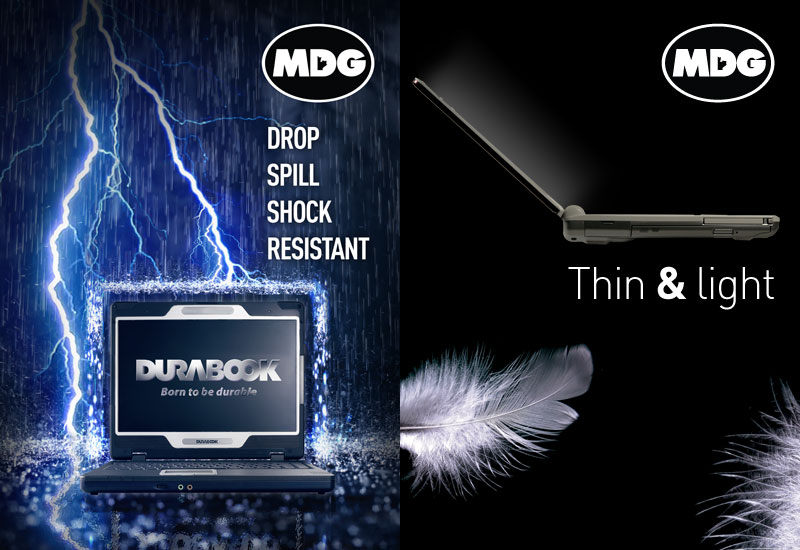 Cedar Springs Glass Bottled Water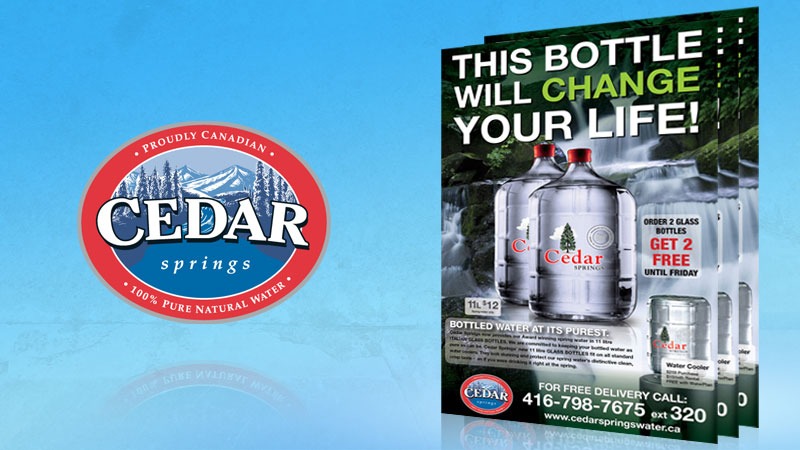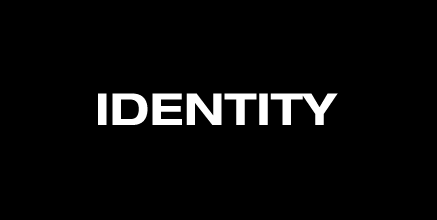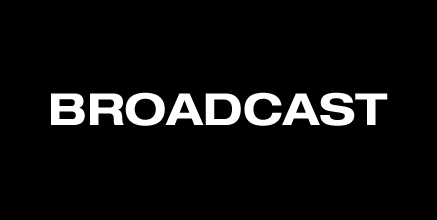 Use our web form above to send us a message, email us at or if you prefer to talk please call us at 647-559-1559, either way we'll be glad to speak with you.